View Introduction
David Brewer
Experienced Healthcare Business Advisor David Brewer has a long established reputation of funding in the healthcare sector and has been involved in the sales and purchases of dental practices for over 20 years. As Director of FTA Finance, David's advice and knowledge can and will make all the difference when applying for healthcare finance.
Contact David on 0330 088 11 57 or email [email protected]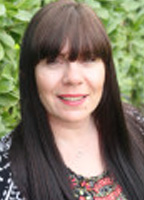 Helen Skinner
Helen, our Head of Veterinary, has an extensive banking background and has worked specifically in the healthcare sector since 2000. Helen works directly with all FTA Finance clients who are looking for funding for a variety of reasons, from first time buyers to established owners looking to acquire additional businesses.
Contact Helen on 0330 088 11 57 or email [email protected]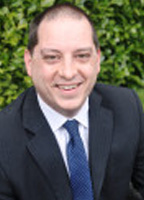 View Introduction
James Yates
James, our Head of Pharmacy, has been working with Healthcare professions for over 15 years and with his former banking background is ideally placed to provide advice and guidance when it comes to arranging commercial finance. His affable and can-do attitude is ideal when it comes to shaping your business proposal and negotiating best terms from the lenders
Contact James on 0330 088 11 57 or email [email protected]
Sarah Farmer
Sarah, our Healthcare Business Relationship Manager, has an extensive commercial banking background and has worked in a range of client facing roles for over 12 years so she is well placed to offer advice and guidance to healthcare professionals, from first time buyers to established owners. Sarah has been working within the FTA Group since 2016 and in that time has developed a broad range of knowledge and experience of the healthcare sector.
Contact Sarah on 0330 088 1157 or email [email protected]
We are able to source a wide range of innovative and competitive Healthcare Finance packages specifically tailored to, and for, Healthcare Professionals such as:
Remember!
You are in a specialist market so use a specialist broker who understands your sector. With access to major banks and specialist niche healthcare lenders, we know the types of proposals that are synonymous with this sector.