HMRC plays a perpetual game of Cat and Mouse with self assessed and Corporate taxpayers.
What may have been acceptable last year as a legitimate investment that reduces tax is not always acceptable the next. This inconsistency may lead to tax investigations and you owing the Revenue funds from previous years.
At FTA Finance we understand that tax laws change unexpectedly, while producing higher incomes for HMRC these liabilities, payable on demand can severely impact cashflow for SME's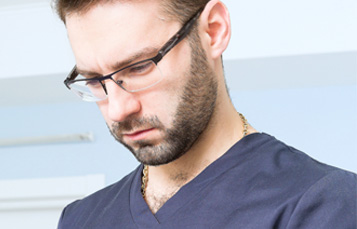 We can help spread the cost of back-dated tax owed to ease the pressure on your day to day business and personal cashflow.
If you do find you need some assistance to cover either past or the upcoming tax payments, we may be able to find a cost effective solution for you to help spread the cost of these liabilities.
Please get in touch with the FTA Finance team today for a confidential, no obligation discussion on 0330 088 1157 or complete the below contact sheet and we'll be in touch.
We are able to source a wide range of innovative and competitive Healthcare Finance packages specifically tailored to, and for, Healthcare Professionals such as:
Remember!
You are in a specialist market so use a specialist broker who understands your sector. With access to major banks and specialist niche healthcare lenders, we know the types of proposals that are synonymous with this sector.